Residential
We provide IT, networking, & PC services to southern Maine, and the greater Portland Area. Whether you are a small business needing our full range of services, or just need your computer repaired our staff can meet your needs.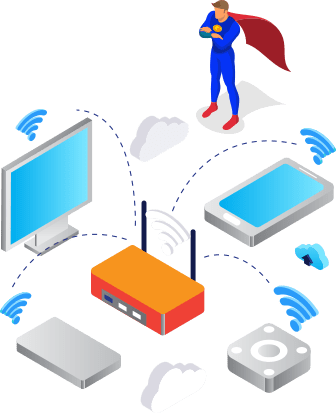 Wireless Network Installation
Slow Wi-Fi can be the source of many problems! In today's world being able to Zoom, email, view training videos, watch Netflix while online gaming is a necessity. If your wifi does not have the speed and range you need, The People's Geek can come and upgrade your system to make everyone happy! Home or business, we can get the right Wireless solution to meet your needs.
WIFI TROUBLESHOOTING & UPGRADES
INTERNET SPEED TROUBLESHOOTING
NEED WIFI TO AN OUTBUILDING OR DOCK?… WE CAN HELP!
Oh NO! You've just deleted your entire presentation that you are expected to present in 3 days! Our geeks can recover data that has been deleted from your system, or from a crashed hard drive.
This service includes:

NON-DELETED DATA RECOVERY
Computer won't boot? No problem, bring it to us & we'll get your stuff back!

FORMATTED OR DELETED DATA RECOVERY
Accidentally format your external hard drive, or did someone delete that folder that stored your family pictures? Have no fear, our geeks can recover data from just about any failed device or that "gone forever" folder.

PHYSICAL HARD DRIVE RECOVERY
WE HAVE ARRANGEMENTS WITH TRUSTED DATA RECOVERY LABS TO GET YOUR STUFF BACK!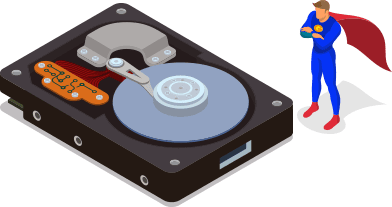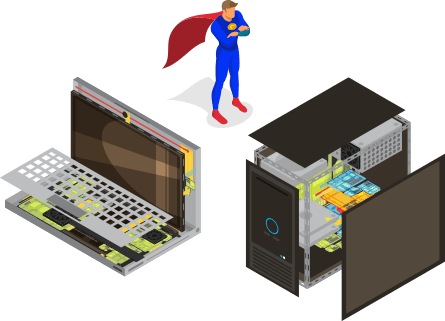 Getting a new computer can be stressful! Our technicians can migrate everything from your old PC to make your new computer as similar as possible in as little as 24-48 hours. We have performed thousands of pc migrations, and can take the stress out of this process so you can enjoy your new computer!
MIGRATE ALL FILES & SETTINGS
INSTALL OFFICE SOFTWARE
MIGRATE OUTLOOK OR MAC MAIL
INSTALL PRINTERS REMOTELY
ONSITE SETUP AVAILABLE!
Just like your car, sometimes things just break. Old hardware starts to fail and it's time to start looking for a replacement, viruses happen from opening emails, or the computer will not start for any reason. The People's Geek will help you choose the right replacement or upgrade that will work with all of the components of your current computer.

MOTHERBOARD REPLACEMENT OR UPGRADE


RAM UPGRADE OR REPLACEMENT



Sometimes the bad guys win, and your computer gets infected with some new virus. Maybe you started seeing this new antivirus program on your computer that you don't remember downloading. Our geeks will remove all viruses and malware infecting your machine.
This service includes

VIRUS AND MALWARE REMOVAL


REPAIR DAMAGED WINDOWS FILES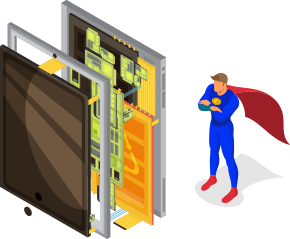 WINDOWS NOT BOOTING TO YOUR LOGIN SCREEN

UPDATES HAVE BEEN CORRUPTED FOR WHATEVER REASON

PROGRAMS NOT LOADING OR WORKING CORRECTLY?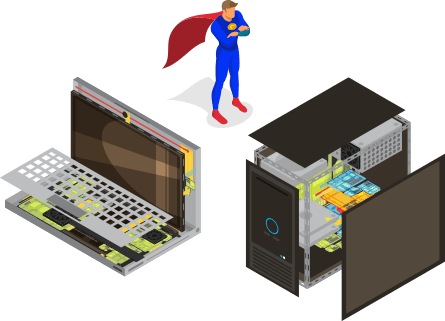 CHECK FOR UNNECESSARY ITEMS RUNNING ON YOUR PC

INSTALL ALL WINDOWS & SOFTWARE UPDATES

CLEAN OUT FILE & BROWSER CACHES