About
The People's Geek began with one thing in mind… Have fun, be honest, and give customers the best bang for their buck possible! We strive to be sure you will never want to get your IT services anywhere else. Located in Portland Maine, we are a local computer repair shop that is intent on outperforming the big box computer repair giants.
Contact us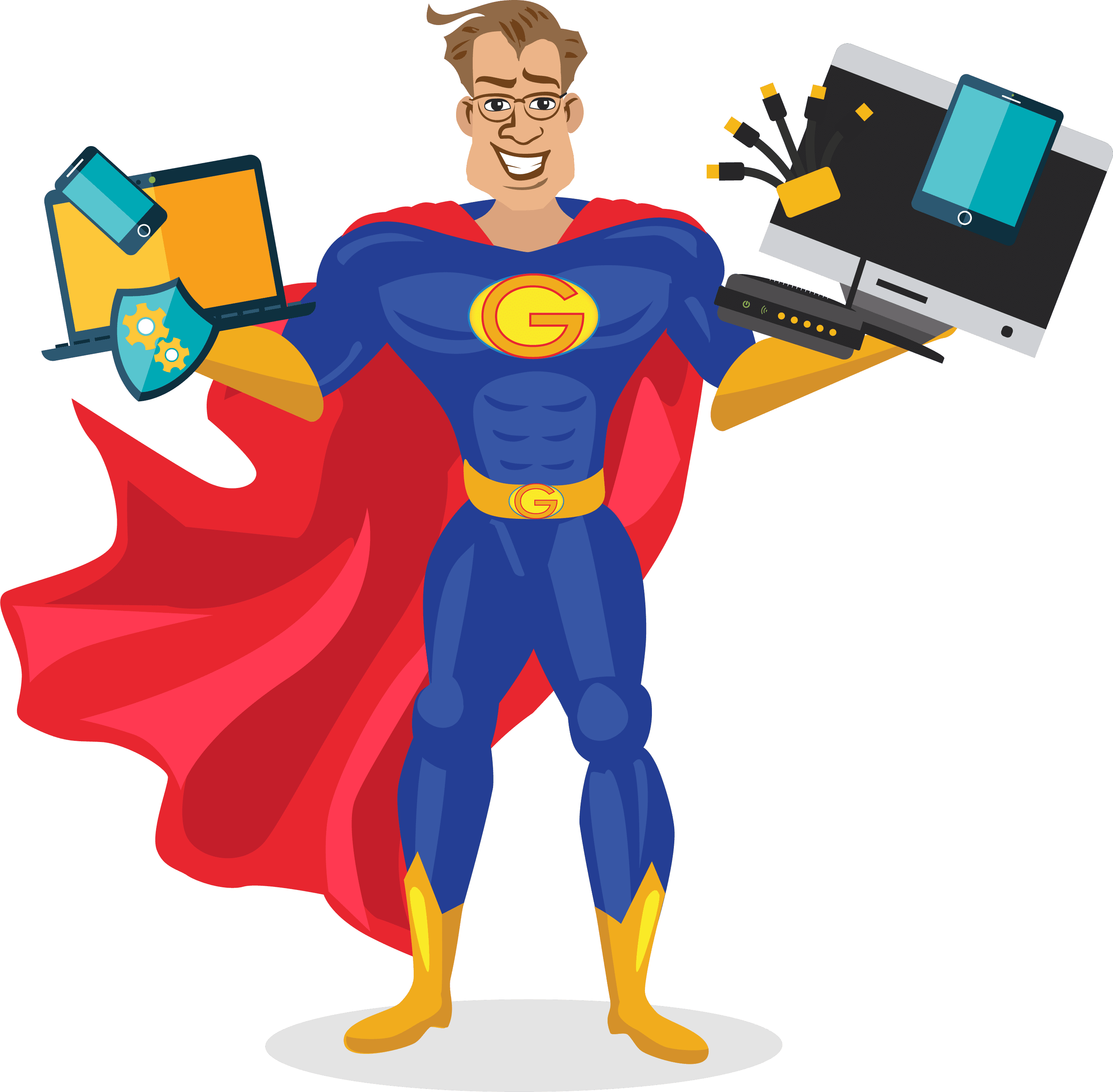 Joshua Dickson – Super Hero
We've all heard the sage advice…make your passion your profession. Fortunately for those of us with computer needs, Josh Dickson followed the advice and after extensive education and experience opened The People's Geek in June of 2011.
Josh, in demonstration of his passion, built his first computer at the young age of 15. His love of technology and working on computers took off from there. After being raised in Buxton, Josh entered the Marine Corps where he spent six years as an avionics electronics technician. Upon the completion of his work in the Marine Corps, he attended Suffolk College, earning an associate's degree in engineering science. Josh then went on to do IT work for three years with Coastal IT. He also expanded his educational accomplishments by earning an additional associate's degree in computer technology from Southern Maine Community College and a bachelor's degree in industrial technology from the University of Southern Maine.
Now, as owner and operator of The People's Geek in Portland, Maine, Josh offers computer repair services covering hardware and software needs. He is also currently involved in Business Network International acting as the Growth Coordinator & teaches his craft in the computer technology department of Southern Maine Community College.
Josh's impressive skill set goes beyond pc repair. While we all know how necessary it is to have our computer issues fixed in a timely manner, it's also a comfort to know that with Josh you'll receive your service with a price conscientious approach in mind. All of this served with a friendly nature, an outgoing personality, and a sense of humor. You can't ask for more than that.

We provide onsite services as well; our covid policy is to wear a mask while practicing social distancing to protect both you & our technicians.
During Covid; we have a drop shed with a keypad lock for you to put your equipment in to be repaired. Just call us when you need service, and we will give you the access code to get in; if you need any help just ring the doorbell & a geek in a mask will appear!